Biblical commentaries:
Opening locked gates we didn't know existed!
By Sister Genevieve Glen, OSB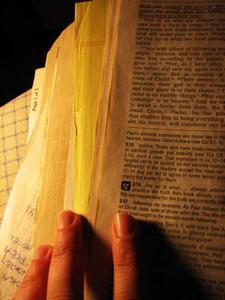 Take out your Bible. Look at it. It's not really so big, is it? You could read a bestseller that size during a week at the beach. Yet Jews and Christians have spent centuries studying and pondering the books that make up this one "book," and still they discover new questions, new insights, new information.
God, being tricky, has given us a book full of open doors, mysterious holes and sudden surprises to keep us wondering, searching and asking.
There is no tiring of the Bible — unless we just skim across the surface.
The most common excuse for empty skimming is, "I don't get it." The Bible is not like the morning paper or your favorite cookbook or the latest tech manual. All those come from today's world, speak today's language and provide information you can grasp quickly.
The Bible comes from faraway places; it was written in Greek and Hebrew, and not even modern Greek and Hebrew; the ink dried centuries ago. Yet, because it is God's word to us, it speaks to us even when we just sit down and read it attentively as part of the conversation with God we call prayer.
However, it says a great deal more to us if we make use of the maps left by other explorers, those who have spent a lifetime studying the intricacies of old manuscripts, the subtleties of the original languages, the literary, religious and cultural world that produced the various books of the Bibles. Their commentaries open up locked gates we didn't even know existed.
Commentaries come in all shapes and sizes. Among the most interesting are commentaries that shed light on the cultures of the Bible.
Did you know, for example, that salt was used as a fire starter in Jesus' day? When Jesus shows concern about salt that has lost its zing, he isn't talking only about flavor but about the failure of old, tired salt to light the fire that makes us the "light of the world" — because, of course, fire from the sun, lamps or hearths was the only source of light in Jesus' day.
It's no surprise then that Jesus speaks of salt and light in the same Gospel passage (see John A. Pilch's Cultural Dictionary of the Bible, Liturgical Press, 1999). Pilch's fascinating books are only one example of the richness students of the history of culture can provide for us.
More demanding commentaries shed light on details of the historical or literal meaning of biblical texts so that we can get a firm grip on what the text actually says and sometimes on what the human author seems to have meant.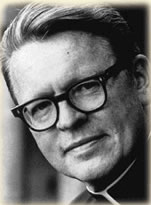 The late Sulpician Father Raymond Brown left us a magisterial commentary of this kind in The Death of the Messiah (Doubleday, 1994). After reading his account of the many possible meanings of the "cup" Jesus asks the Father to take away (Mark 14:36), you could spend all of Lent thinking about your answer to Jesus' question, "Can you drink the cup that I am going to drink?" (Matthew 20:22).
Other commentaries explore what Christian tradition calls the "spiritual" meaning of biblical texts. These books, some as ancient as the first Christian centuries, some as recent as last week, are really extended homilies. They seek to connect the biblical texts with our spiritual growth and decisions in the midst of everyday life.
If you've ever been in love, read the fifth-century Sermon 147 "On the Incarnation" by St. Peter Chrysologus for an eye-opening reflection on Moses' plea (Exodus 33:18) to see God's "glory" (The Fathers of the Church, Vol. 17, 1953).
The word "disciple" means "learner." To be faithful disciples, we must become lifelong learners of the Bible — and we are rich in teachers!
Benedictine Sister Genevieve Glen is a nun at the Abbey of Saint Walburga,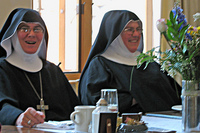 Virginia Dale, Colorado. She is a frequent contributor and assisting editor of Magnificat. This article appeared 4 February 2008. Copyright (c) 2008 Catholic News Service/U.S Conference of Catholic Bishops.