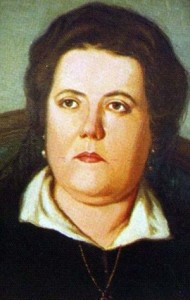 A rather unknown beatus is the lay woman from the archdiocese of Valencia, Spain, who vocation it was to be a Catechist and Martyr is honored today. Blessed Carmen Marie (1888-1937) was born in Nantes, France; she met the Lord after being raped and martyred in the Spanish Civil War; burned alive on 30 January 1937 in Torrent, Valencia, Spain.
A brief biography available in French can be read here.
John Paul II beatified García Moyon on March 11, 2001.
Blessed Carmen Marie, pray for all teachers of Christian Doctrine and those who live with the trauma of rape.