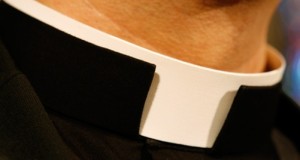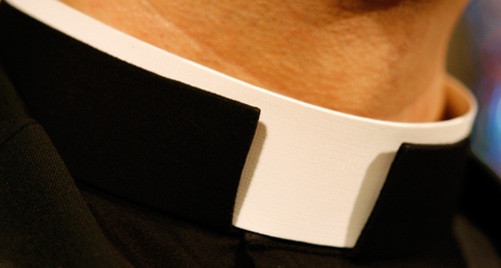 This morning a friend asked me about Pope Francis' statement on the plane ride to Rome coming from Brazil about gay men and the priesthood: did the pope change the Church's teaching? No, was my reply. The teaching is not changed as the Pope echoed what the Catechism teaches. What the Pope did, I told Harry, was to emphasize a pastoral approach of mercy and helping each person attain a mature Christian faith, and that the Church has always held this approach but frequently gets forgotten due the subject. The approach of Pope Francis is to speak about the merciful face of Jesus Christ; but I have to say, Benedict also said as much but he was often roundly dismissed because of some people's ideology. Hence, there is a line of continuity in the teaching and style of Pope Francis and Pope Benedict XVI. I don't see the hard differences between the two.
Aaron Taylor wrote the following piece, "Francis and Benedict on gay priests," for On the Square published online at First Things (7 August 2013). Taylor's piece is a short but good piece covering the basic matters at hand; gives perspective that can't be dismissed. I recommend the article.
Given the ruckus over Pope Francis' comments on homosexuality, one could make the mistake of thinking he had announced a revolutionary change, not restated basic Christian doctrine:
If a person is gay and seeks the Lord and has good will, who am I to judge that person? . . . These persons must never be marginalized, and "they must be integrated into society." The problem is not that one has this tendency. No, we must be brothers.
While the substance is old as the Gospel, the form is not what we are used to. Secular journalists are likely to see an irreconcilable contradiction between the Pope who made these comments and the Cardinal who warned that same-sex marriage is a "total rejection of God's law engraved in our hearts," a "move by the father of lies that seeks to confuse and deceive the children of God."
Yet Christians ought to see no contradiction between a robust commitment to defending the dignity of all people, including gays and lesbians, and a robust commitment to opposing sexual sin. In both instances, Francis was simply doing what he does best: stating basic truths in blunt, common-sense words that everyone can understand.
Another alleged contradiction at which many reports are hinting lies in the fact that the Pope's remarks do nothing to alter the current ban on ordaining homosexual men. Some may ask, if Francis is willing to admit that gays can seek God and be persons of good will, why not allow them to be priests?
Current Vatican policy on the ordination of homosexuals is a disciplinary matter, not a doctrinal one. In theory it could change (though I think it unlikely). But even if it did, there would be no reason to assume that more than a small minority of homosexuals have a genuine vocation. The idea often heard that the priesthood is an "ideal" state of life for homosexual men since they are already compelled to be celibate is woefully misguided.
Rather than focusing on the narrow question of gays and the priesthood, what we need most urgently at the present time are spiritual approaches that help gay Christians to integrate their sexual orientation with their faith in a manner that steers a safe course between the Scylla of indulging in sexual vice and the Charybdis of destroying their sanity through denial about their sexuality.
One such approach, suggested by Cardinal Ratzinger in his Pastoral Letter on the Care of Homosexual Persons, is a spirituality of vicarious redemptive suffering for gay people:
What, then, are homosexual persons to do who seek to follow the Lord? Fundamentally, they are called to enact the will of God in their life by joining whatever sufferings and difficulties they experience in virtue of their condition to the sacrifice of the Lord's Cross. That Cross, for the believer, is a fruitful sacrifice since from that death come life and redemption.
The fact that God gives homosexuals a heavy cross means that they have an opportunity to unite their sufferings to those of Christ and become instruments of salvation on behalf of others. It is classic Pauline spirituality: "In my flesh I complete what is lacking in Christ's afflictions for the sake of his body, that is, the Church" (Col 1:24).
Ratzinger's approach will not be appealing to all gay people, nor need it be. The Church has always accommodated a range of spiritualities within the boundaries of orthodoxy, and gay Christians' own experience of their sexuality is diverse. For some, it is a great struggle bound up with a history of abuse and compulsive sexual behavior. For others, it is a fact of life that does not cause particular suffering.
Elizabeth Scalia suggests that "homosexuals are in fact 'special and exceptional others,' . . . created and called to play a specific role in our shared humanity." And Joshua Gonnerman tells us that, as a celibate gay Christian, there are nevertheless many things in his experience of being gay that he finds valuable. These new approaches complement rather than contradict the spiritual approach outlined by Ratzinger, and are also grounded in the Pauline witness. In his First Letter to the Corinthians, the Apostle makes clear that every Christian is given gifts for the building up of the Church. There is no reason whatsoever to assume that gay Christians are an exception to what Paul says.
Aside from the litmus test of orthodoxy, the mark of a healthy spiritual approach to homosexuality should lie in the fact that it empowers gay Christians with a sense of moral agency. Gays are not to be "marginalized," as the Pope notes, but neither are they to be patronized by well-meaning Christian organizations that portray them as helpless sex addicts who are simply passive recipients of the Church's pastoral care. With the recognition that one has received gifts from God for active participation in the life of the Church, there comes a grave responsibility to follow the moral law. Christ's calling restores to people the grace necessary to live in right relationship with God, but this means that gay Christians cannot portray themselves as victims of external forces if they fail to live up to their Christian calling.
Above all, a healthy spiritual approach to homosexuality ought to make clear that gay Christians have a legitimate place within the Body of Christ without having to pretend that they don't exist by being pressured either into marriage or into becoming closeted priests. Though we should not overstate the innovation in Francis' off-the-cuff remarks, the Pope has made a significant contribution to the development of a healthy spirituality for gay Christians by speaking of the need to integrate them within society (the Church is a society, too, after all), and by his recognition that many gay Christians already exist within the Church who are of "good will" and wish to "seek the Lord."
Aaron Taylor, a Ph.D. student in ethics at Boston College, holds degrees from the University of Oxford and from Heythrop College, University of London.