In the Name of Jesus let every knee bow, of those that
are in heaven, on earth, and under the earth: and let every tongue confess that
the Lord Jesus Christ is in the glory of God the Father. (Ps.8. 2). O Lord
our Lord: how admirable is Thy Name in the whole earth!
O God, Who didst constitute Thine only-begotten Son
the Savior of Mankind, and didst bid Him to be called Jesus: mercifully grant,
that we who venerate His holy Name on earth, may fully enjoy also the vision of
Him in heaven.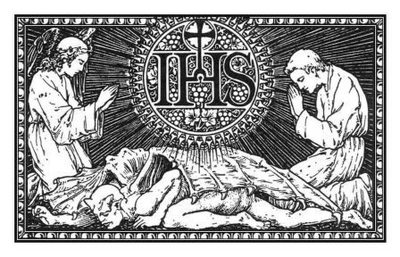 "If you ask the Father anything in my name he will
give it you." (John 16:23)
By no other Name are we saved!