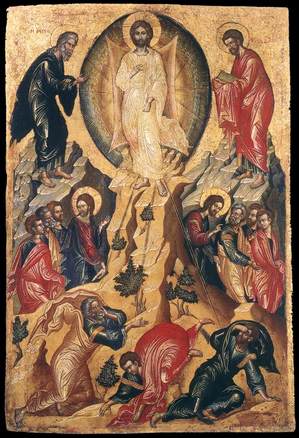 Thou wast transfigured on the mountain, O Christ, our God, showing to Thy disciples Thy glory as each one could endure. Shine forth Thou on us, who are sinners all, Thy light ever-unending. Through the prayers of the Theotokos, Light-Bestower, glory to Thee.
The focus of today is not our self-initiated transfiguration but on our attentive listening to Christ and our worthy approach of the altar to be transfigured by the Risen Christ present in the Eucharist.
Can we approach the Transfigured Christ and allow him to change us?