My heart has prompted me to seek your face; I seek it, Lord; do not hide from me.
The Church observes the Second Sunday of Lent. The following hymn incorporates the texts from sacred Scripture.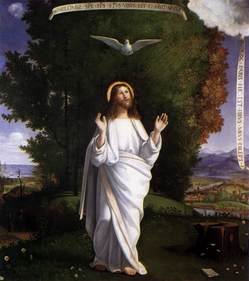 Gone forth from home with God to guide him,
Abram looked up and saw the sky:
"Even as stars you cannot number,
So shall your offspring multiply."
God there with Abram cov'nant made,
Promise that shall not change or fade.
Jesus went up upon the mountain,
And there, transfigured 'fore their eyes,
Saw  the disciples "law" and "prophets,"
Standing there next to Jesus' side.
"This is My Son, " they heard the voice;
"Listen to Him, He is My choice!"
Each of us, baptized in Christ Jesus,
Is launched on journey hard and long
Where we are daily called to cov'nant,
Following Christ with joyful song.
Do not give way!  Now faithful bide,
Clinging to Cross as boast and guide!