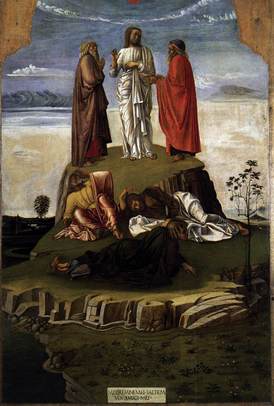 In the reformed Catholic Liturgy we hear little of the traditional days throughout the year given by the Church to pray in a more intense way and to fast in the light of the sacred Liturgy. Namely, Ember Days. Not only is it Lent but this week, Wednesday (today), Friday and Saturday, we have something extra added (at least we did, let me explain below): we offer to God the work and fruit of the season of spring and we ask God for blessings. In the old way of doing things deacons were ordained priests on Saturday. An intense sensibility of prayer and fasting make these days notable.
Catholics should always situation themselves in the context of the Liturgy (that is, Lauds, Vespers & Mass) with the minor though
NOT incidental
liturgical observances like Ember days that happen about quarterly in the calendar year. Before the promulgation of the Missal of Paul VI (the style of Mass we now have) there was a tradition of specifically gathering on three days, three times a year which correspond to the seasons of the year. In addition to what said above about the character of the Ember Days, one can also emphasize the purpose of these days as to place before the Lord our own struggle to live a life of holiness asking for the grace to continue without back-sliding (which is easy to do for many of us). The work to overcome our disordered concupiscence (conversion of morals) is difficult and excruciatingly painful at times. And to be honest, it's only possible to advance in the spiritual life with the abandonment of self to God unreservedly. What the Church proposes is that we consider the Scripture narrative of the Transfiguration of the Lord (seen on the right by Giovanni Bellini) as an apt motif for our own desire to change for the better.
Even though the reflections offered at the
New Liturgical Movement blog
are within the perspective of the Missal of John XXIII (the 1962 Missal), it is worth noting what the two writers say
about the Lenten Ember Days
because the liturgical practice is correct and helpful for all of us.
I, for one, would love to see a reclaiming of the Embertide traditions if not in the actual restoration to the liturgical observance then in teaching the faithful through the normal channels of CCD, bulletin teaching and preaching. What is striking about the Embertide liturgy is the use of sacred Scripture: the number of readings increase thus giving a fuller plate of the word of God for our meditation.
Let us ask Mary, Mother of God, refuge of sinners, to aid us with her prayers.