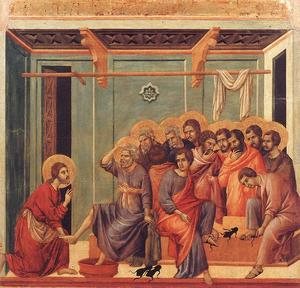 Benedict's resignation as the Bishop of Rome goes into effect on 28 February 2013 at 8:00pm (Rome time; 2pm EST). Thereafter and until the election of a new Supreme Pontiff, Mother Church is in a period called
sede vacante.
T
his, however, does not mean nothing happens in the Church and that no one is in-charge.
The following are some of the key persons leading Holy Church.
The Apostolic Penitentiary Manuel Cardinal Monteiro de Castro, 74, does not cease working like many of the other offices of the Holy See and Vatican because the work of the Penitentiary pertains to the forgiveness of sins and matters of questions of conscience from the faithful. Sins and justice need to be forgiven. De Castro and his coworkers will remain in office.
The Chamberlain (the Camerlengo), Tarcisio Cardinal Bertone, SDB, 78, who is the current Secretary of State, will see to the management of the temporal goods of the Church. Bills need to be made and leadership provided. He functions in this capacity during the sede vacante. Moreover, he will also head the Congregational meetings, that is, the daily meetings of the College of Cardinals discussing the needs of the Church. The cardinals will hear a "state of the Church." During the conclave, Bertone will announce the result of every ballot, ascertaining the votes required for election. Cardinal Bertone will show the new pope to the papal apartments and hand him the keys. The Chamberlain will be assisted by Bishop Giuseppe Sciacca , 57, from Catania, who functions as a legal consultant.