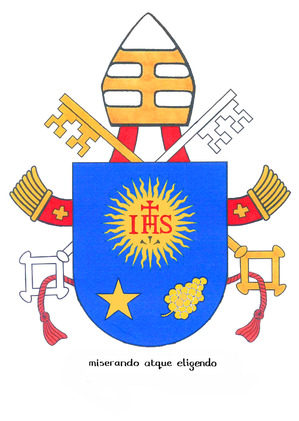 As reported in secular and religious media, the Institute for the Works of Religion (IOR) –known popularly, even if inaccurately– has been a bête noire for recent popes. The IOR is a colossal distraction for Catholics and for the seculars due to the mismanagement and problematic behavior of certain clergymen. If Pope Francis doesn't get this problem under control and fixed, his work will be weakened.
Today, it was announced that Pope Francis, following on the systemic changes made made by Pope Benedict, is very serious in his intentions to reform the IOR. The Pope established a commission and published directives.
The members of the Commission are:
Cardinal Raffaele Farina, SDB, president
Bishop Juan Ignacio Arrieta Ochoa de Chinchetru, coordinator
Msgr. Peter Bryan Wells, secretary
Cardinal Jean-Louis Tauran, member
Dr. Mary Ann Glendon, member
Two of the members of the commission are Americans. All members answer solely to Francis.
Here is the Chirograph by which establishes a Pontifical Referring Commission for the Institute for the Works of Religion (IOR).
"With his Chirograph of 1 March 1990, Blessed John Paul II established the Institute for the Works of Religion as a public juridical entity, giving the Institute a new configuration while maintaining its name and purpose. With the same perspective, taking into account that he wished to better adapt the Institute's structures and activities to the needs of the times; following the invitation of Our Predecessor Benedict XVI to allow the Gospel principles to permeate even the activities of an economic and financial nature; having heard the opinion of various Cardinals and other brothers in the Episcopate as well as other collaborators; and in light of the need to introduce reforms in the Institutions that give aid to the Apostolic See; We have decided to establish a Referring Commission for the Institute for the Works of Religion that will gather accurate information on the Institute's legal position and various activities, in order to allow, if necessary, a better harmonization of the same with the universal mission of the Apostolic See. The Commission is to carry out its proper duties in accordance with this Chirograph and Our working arrangements.