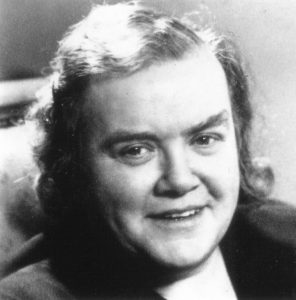 A women not really known in the US is the Mystic and Theologian, Physician, Writer: Adrienne von Speyr (20 September 1902 – 17 September 1967); she is known in theological circles as being a close associate to the Swiss theologian and priest, Hans Urs von Balthasar.
On this date, the feast of Saint Hildegard von Bingen, von Speyr died. Some will say that Speyr's devotion to Hildegard provided her with a fitting intercessor at the Throne of Grace at this key time in her mission. Both shared a similar vocation.
Among the interesting things about Adrienne's theological work is her 4 volume commentary on the Gospel of St John which she claimed St John dictated to her. Likewise, her volume, Book of All Saints, is quite interesting. A book I have not read but that is recommended to me is Matthew Sutton's Heaven Opens: The Trinitarian Mysticism of Adrienne von Speyr.
Balthasar once wrote of his friend,
"In fact, on one occasion very soon after her conversion, she was driving home from her office, she suddenly saw a great light in front of her car (a pedestrian also jumped aside in fear, and Adrienne stopped) and heard a voice close by which gave the key to all that was to follow: Tu vivras au ciel et sur la terre  (You shall live in heaven and on earth)."
Hans Urs von Balthasar, First Glance At Adrienne von Speyr
What is interesting about Balthasar's comment is a similar experience Saint Benedict had shortly before he died where, according to Saint Gregory the Great Benedict saw the whole world in a ray of light. Saints beget saints.