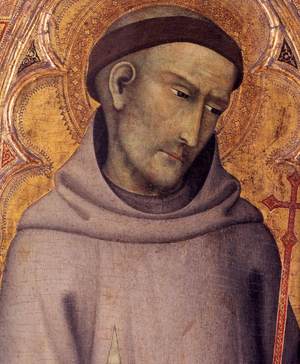 Francis, the man of God, left his home behind, abandoned his inheritance and became poor and penniless, but the Lord raised him up.

O God, by whose gift Saint Francis was conformed to Christ in poverty and humility, grant that, by walking in Francis' footsteps, we may follow your Son, and, through joyful charity, come to be united with you.
The mystery of the Cross is likely never made more evident in Christianity than through the life of Saint Francis of Assisi. The above prayer, in fact, the new collect for the Roman Missal brings this to bear on us. Francis' life of charity and apostolic zeal effected God's love for all.
The Pope offers a glimpse into the Poor Man of Assisi: