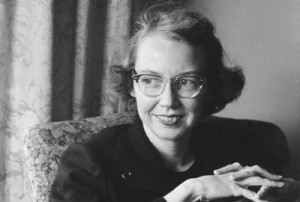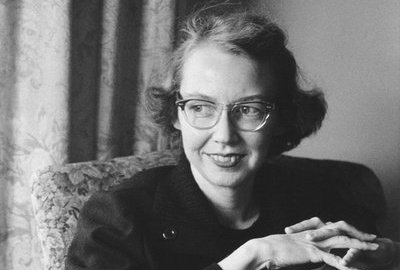 Flannery O'Connor is a rather intriguing and an important Catholic woman of importance for us today. She is too often overlooked by Catholics and secularists alike and that is a sad point. George Weigel wonder aloud on several critical points about faith and reason, and faith, but he also opines about the lack of a concerted study of O'Connor's sanctity. Is Weigel asking something important here?
You need to read Weigel's most recent article, "Easter with Flannery O'Connor" because brings to light some new aspects of O'Connor's witness to truth that I have not heretofore thought about in detail.
Weigel's opening paragraphs read (to read the full article click on the link above):
This coming Aug. 3 will mark the golden anniversary of Flannery O'Connor's "Passover," to adopt the biblical image John Paul II used to describe the Christian journey through death to eternal life. In the 50 years since lupus erythematosus claimed her at age 39, O'Connor's literary genius has been widely celebrated. Then, with the 1979 publication of The Habit of Being, her collected letters, another facet of Miss O'Connor's genius came into focus: Mary Flannery O'Connor was an exceptionally gifted apologist, an explicator of Catholic faith who combined remarkable insight into the mysteries of the Creed with deep and unsentimental piety, unblinking realism about the Church in its human aspect, puckish humor—and a mordant appreciation of the soul-withering acids of modern secularism.
Insofar as I'm aware, there's never been an effort to initiate a beatification cause for Flannery O'Connor. If such a cause should ever be introduced, The Habit of Being (and the lectures found in the Library of America edition of her collected works) should be the principal documentary evidence for considering her an exemplar of heroic virtue, worthy to be commended to the whole Church.