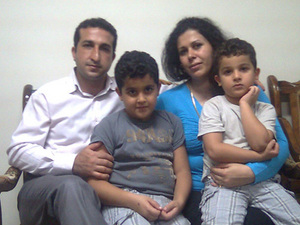 Yousef Nadarkhani, 33, is a Christian; he's never practiced Islam, the faith of his family. He converted Christianity at the age of 19. A court ruled that he's guilty of apostasy but he's also being accused of security charges, running a brothel, being a rapist and being a Zionist. And now he faces death.
BUT
it seems that the charge of apostasy is being minimized or completely discounted now; information conflict. Nadarkhani was arrested October 13, 2009.
"I am resolute in my faith and Christianity and have no wish to recant," Yousef Nadarkhani said.