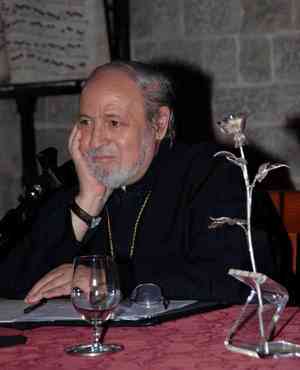 On 22 September 2010, a giant in the world of
ecumenism and Eastern Christianity died after living with illness. No one can
doubt the sentiment expressed by the Pope saying that Monsignor Fortino had a "generous
commitment with intelligence and passion at the service of unity." The Pope
last saw Monsignor Fortino on June 28 with the delegation of the Ecumenical
Patriarch Bartholomew I. A telegram was sent through his secretary of state,
Cardinal Tarcisio Bertone, honoring the life of the undersecretary (third in
charge) of the Pontifical Council for Promoting Christian Unity, who focused
particularly on relations with the Orthodox Churches.