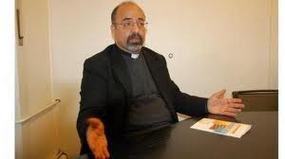 The Most Reverend Ibrahim Isaac Sidrak, 57, was elected by the Synod of Bishop of the Catholic Coptic Church, to be Patriarch on January 15, 2013. He succeeds Antonio Cardinal Naguib.
Until now Patriarch Ibrahim has been the bishop of Minya since September 2002. He is the second bishop of Minya to be elected patriarch.
The Coptic Catholic Church
is small with c. 165 thousand people. It was established in 1824. In Canada and the USA there are 5 parishes.