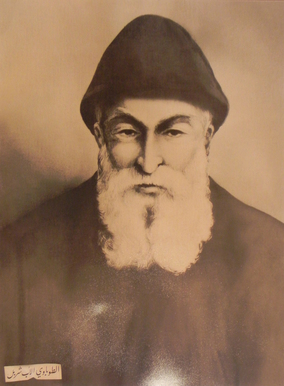 O God, who called the Priest Saint Sharbel Makhūf to the solitary combat of the desert and imbued him with all manner of devotion, grant us, we pray, that, being made imitators of the Lord's Passion, we may merit to be co-heirs of his Kingdom.
The saint proposed by the Church is a relatively unknown hermit. Saint Sharbel (1828-1898) was a man who fought with the devil in the desert and lived according to tradition given by the Maronite Church. He's known as the wonder-worker of the Middle East. When Church officials opened the grave of Sharbel they found an intact body with sweet aroma.
A hermit may not be a recognized value for the laity but if you look at the Mass prayer above it notes what we all are after: to be imitators of the Lord's Passion. The Christian always orients his or her life to the Paschal Mystery (the Life, Death, Resurrection & Ascension of the Lord).