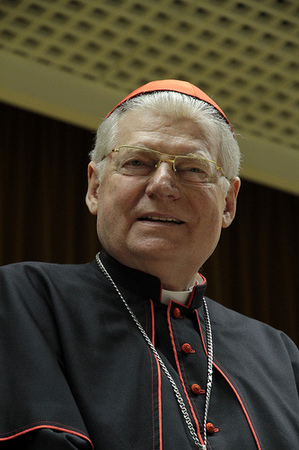 Gerry O'Connell speaks to the Patriarch of Venice, Cardinal Angelo Scola – son of a socialist truck driver and a profoundly Catholic mother. He is also a leading intellectual in the Italian Bishops' Conference and one of the more creative and original thinkers in the College of Cardinals.
Q. What do you see as the main challenges facing the Catholic Church today?
A. I think the principal challenge, which the Church shares with every other social subject in the field, is the interpretation of the post-modern. The question is; have we, or have we not entered the post-modern world? Certainly the collapse of the Berlin Wall has marked a rather radical mutation that can be seen in certain macroscopic phenomena.
Indeed, what is happening in the Middle East is like a second phase of what happened in 1989. There is obviously a strong desire for freedom on the part of peoples on the world stage, and that comes with an urgent demand for real participation.
This has complicated even more that which I call the process of the mixing of civilizations and cultures; that is, a process of movement and displacement of peoples which will become even more radical in the coming decades. All this has made it made more urgent for us in Europe to gain a deeper knowledge of Islam.
Then there is the question of the progress of techno-sciences, especially in bio-engineering, cloning, bio-convergence, informatics, biology, molecular physics, neuroscience and so on. All these phenomena are producing a different kind of man and so the challenge for the Church is the same as for all humanity: What kind of man does the man of the third millennium wish to be?