The Holy Father, Pope Benedict closely follows The Meeting. He was in attendance several years ago, as was John Paul II in 1982. Picking up from Father Luigi Giussani's thinking of "life as a vocation", the Pope reminds us that everything is answered in relationship to the Infinite. On July 11, 2012 I posted a piece called "The Vocation to Life" which is essential reading if you want to know more of what the Pope, Giussani and Christianity is all about.
The Pope's letter for the 2012 Meeting follows (emphasis mine).
To the Venerable
Brother Monsignor Francesco Lambiasi,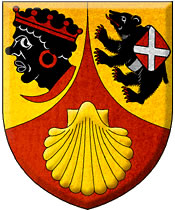 I wish to extend my
cordial greetings to you, to the organizers and to all the participants in the
Meeting for Friendship among Peoples, now in its XXXIII year. The theme chosen
this year – "The nature of man is a relationship with the infinite" – is
particularly significant in view of the approaching start of the Year of Faith,
which I have willed to proclaim to mark the 50th anniversary of the opening of
the Second Vatican Ecumenical Council.
To speak of man and of his yearning for
the infinite means, first and foremost, to recognize his constitutive
relationship with the Creator. Man is a creature of God. Today this word –
creature – seems almost passé: we prefer to think of man as a self-fulfilled
being and master of his own destiny. The consideration of man as a creature
seems "uncomfortable," because it implies an essential reference to something
else, or better, to Someone else – whom man cannot control – who enters in
order to define his identity in an essential way; a relational identity, whose
first element is the original and ontological dependence on He who wanted us
and created us. Yet this dependence, from which modern and contemporary man
attempts to break free, not only does not hide or diminish, but luminously
reveals the greatness and supreme dignity of man, who is called into life in
order to enter into relationship with Life itself, with God.