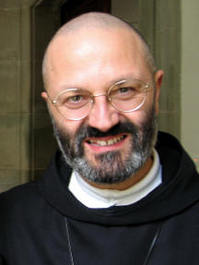 The General Chapter of the Order of Cistercians elected Dom Mauro-Giuseppe Lepori, 52, as their new Abbot General, succeeding Abbot Mauro Estevez. It is reported that Lepori received 109 of 134 votes. His work as abbot general will last for the next 10 years with about 1700 monks and nuns of the Order of Cistercians throughout the world.
Abbot Mauro-Giuseppi, until now has been a monk and the abbot of the
Abbey of Hauterive
. He entered the abbey in 1984 and was elected abbot on May 16, 1994 when he was 35 years old. The Cistercian of Hauterive is outside of Fribourg, Switzerland. Abbot Mauro earned a licentiate in philosophy and theology from the Catholic University of Fribourg. The new abbot general is a Swiss-Italian born (from Lugano) monk who, before his entrance into the cloister was an active follower of the ecclesial movement of Communion and Liberation (but entrance into the monastery only meant that he didn't attend all the meetings of CL but he kept up with work of the Movement!).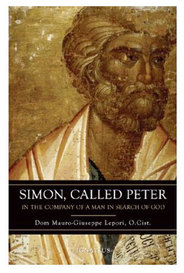 Abbot Mauro-Giuseppi is the author of Simon, Called Peter: In the Company of a Man in Search of God. The Forward to the book was written by Angelo Cardinal Scola, Patriarch of Venice, a close friend of the late Monsignor Luigi Giussani and who continues to be active in following Communion and Liberation.
A 2003 interview with Abbot Mauro at the CL Rimini Meeting can be read here and a brief article in Traces by the abbot can be read here.
Saints Robert, Alberic, & Stephen, pray for us.
Saint Bernard, pray for us.
Saint Aelred, pray for us.
Saint Alice, pray for us.
Saint Jeanne de Lestonnac, pray for us.
The English Cistercian Martyrs, pray for us.