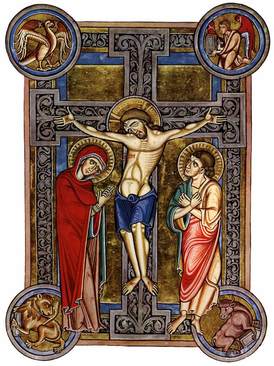 But what Christ did on the Cross was in no way intended to spare us death but rather to revalue death completely. In place of the "going down into the pit" of the Old Testament, it became "being in paradise tomorrow". Instead of fearing death as the final evil and begging God for a few more years of life, as the weeping king Hezekiah does, Paul would like most of all to die immediately in order "to be with the Lord" (Phil 1:23). Together with death, life is also revalued: "If we live, we live to the Lord; if we die, we die to the Lord" (Rom 14:8).
But the issue is not only life and death but our existence before God and our being judged by him. All of us were sinners before him and worthy of condemnation. But God "made the One who knew no sin to be sin, so that we might be justified through him in God's eyes" (2 Cor 5:21).
Only God in his absolute freedom can take hold of our finite freedom from within in such a way as to give it a direction toward him, an exit to him, when it was closed in on itself. This happened in virtue of the "wonderful exchange" between Christ and us: he experiences instead of us what distance from God is, so that we may become beloved and loving children of God instead of being his "enemies" (Rom 5:10).