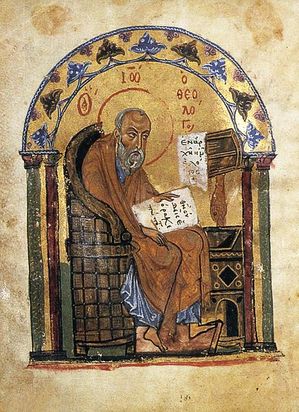 Today we honor the Apostle who likely knew the Lord's
mind and heart the best. Typically, Holy Church uses Scripture to bring us into
the sacred Liturgy but today the entrance antiphon is taken from the other leg
of the Magisterium, that of tradition to orient our prayer and belief. We are
told,
This is John, who reclined on the Lord's breast at supper, the blessed
Apostle, to whom celestial secrets were revealed and who spread

the words of life through all the
world.
O God, who through the blessed Apostle John
have unlocked for us the secrets of your Word, grant, we pray, that we may
grasp with proper understanding what he has so marvelously brought to our
ears.