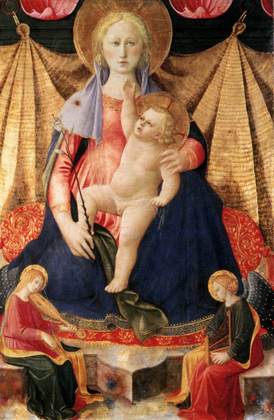 You have been blessed, O Virgin Mary, above all other women on earth by the Lord, the Most High God, for God has so exalted your name that human lips will never cease to praise you.
Lord our God, when Your Son was dying on the altar of the cross, he gave us as our mother the one he had chosen to be His own mother, the Blessed Virgin Mary; grant that we who call upon the holy name of Mary, our mother, with confidence in her protection may receive strength and comfort in all our needs.
This feast was restored an optional memorial in our sacred Liturgy by the Servant of God Pope John Paul II when he published the 2002 Roman Missal (the translation is due out this century). The Preface of today's Mass is worth adding to our examination of conscience today and I highly recommend using the liturgical texts to assist us here. In part the Preface reads:
"… But by Your loving providence the name of the Virgin Mary also should echo and re-echo on the lips of the faithful people who turn to her with confidence as their star of hope, call on her as their mother in time of danger, and seek her protection in their hour of need."
The sentiments expressed by the Church's Liturgy ought to call to mind the venerable prayer of the Memorare in which we ask Mary in confidence to be at our side at all times. Those who remain close to Mary, the Mother of God are always helped.