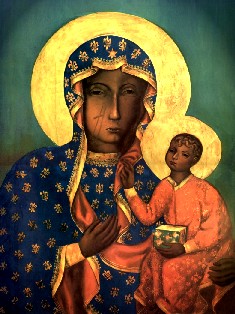 The Church has offered us a "Marian sandwich." Let me explain. This week we are honoring the Mother of God with three distinct memorials: The Nativity of Mary (Sept. 8) and Our Lady of Sorrows (Sept 15) and today the commemoration of the Holy Name of Mary. In liturgical history this feast has been observed on various days before settling on this day. The feast was reintroduced to our Roman Missal by Pope John Paul II.
The Roman Martyrology writes,
The Holy Name of the Blessed Virgin Mary, a day on which the inexpressible love of the Mother of God for her Holy Child is recalled, and the eyes of the faithful are directed to the figure of the Mother of the Redeemer, for them to invoke with devotion.
The Church prays,
Grant, we pray, almighty God, that, for all who celebrate the glorious Name of the Blessed Virgin Mary, she may obtain your merciful favor.