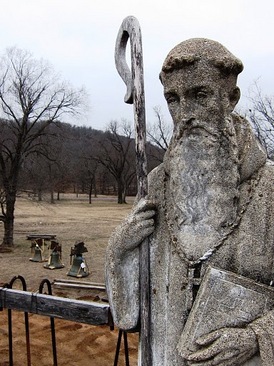 Yesterday was the feast of Saint Scholastica, the twin sister of Saint Benedict but today Father Abbot Antoine of the Abbey Our Lady of Fontgombault announced that Our Lady of the Annunciation of Clear Creek Monastery is now an abbey.
Dom Philip Anderson was named the
first abbot
of Clear Creek by the Abbot of Fontgombault, Dom Antoine Forgeot. Dom Francis Bethel the long-time guestmaster was named prior and Dom Mark Bachmann, subprior.
Pray for Abbot Philip and for the monks of the Clear Creek Abbey!
The Abbey of Our Lady of Fontgombault, France (1948) is a foundation of the Abbey of Saint Peter, Solesmes (revived in 1833).
Saints Benedict and Scholastica, pray for us.