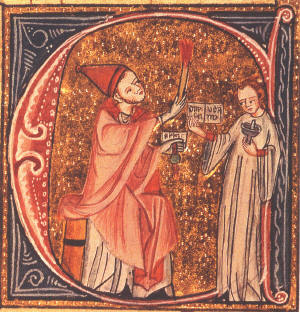 The figures of the medieval period in church history
is not high on many today. Issues of ecclesial reform and religious liberty
during the 11th century are resonant today. Liturgically the Church recalls one
of the popes who worked for reform and religious freedom: Pope Saint Gregory
VII. The Tuscan pope was born between 1020 and 1025 and bore the name of
Hildebrand. Reliable facts of his Hildebrand's life are obscure but we know his
uncle Laurentius was abbot of a Roman monastery, where he engaged his
education. Monasteries were great centers of education and culture.