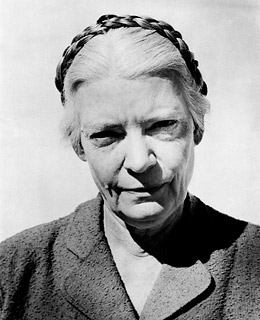 The canonization process of the Servant of God Dorothy Day (1897-1980) the US Conference of Catholic Bishops (USCCB) by an unanimous voice vote on November 13, 2012 at the annual meeting of the bishops.
Sanctorum Mater (2007), requires of the diocesan bishop promoting a sainthood cause to consult at least with the regional bishops' conference on the work of the cause.
Regarding Dorothy Day, she is a very well-known figure who is often connected with her stances on the economics and politics; the Catholic Worker movement that she co-founded is seen as a socialist and not too Catholic today. Day was based in New York City and her cause of canonization is being promoted by Timothy Cardinal Dolan, archbishop of New York and current president of the USCCB.
We know that in 1933 Dorothy Day co-founded the Catholic Worker movement with Peter Maurin, as a Catholic, personal response to those who lived on the margins. Sadly, Day is most remembered for the incidental things of work with the poor and a direct critique of the systems that kept them poor and peace. But do we know and appreciate, even follow Day as a 1927 convert to Jesus Christ and her intense love for the Church? As the late Father Richard John Neuhaus once said Day was "deeply grounded in fidelity to Catholic faith."
Of the places Dorothy Day prayed, Saint Michael's Russian Catholic Center was one of them. She apparently loved to pray the Divine Liturgy.
Yesterday Cardinal Dolan called Day "Augustinian," in that "that "she was the first to admit it: sexual immorality, there was a religious search, there was a pregnancy out of wedlock, and an abortion. Like Saul on the way to Damascus, she was radically changed" and has become "a saint for our time."  In fact, Dorothy Day was a Benedictine for these same reasons. Not that being an Augustinian is a bad thing, but her heart was rooted in the charism of Saint Benedict even before her 1955 Oblation as a lay Benedictine.
History tells us that "Dorothy Day met [Saint Procopius] monks at parish in NYC in the fifties. She became an oblate in 1955 primarily due to Father Rembert Sorg's writings on the theology of manual labor. Father Brendan McGrath, scripture scholar of the community, received her oblation. She befriended Benedictine Father Chrysostom Tarasevich whom she met at the NYC Byzantine Catholic Russian Center.