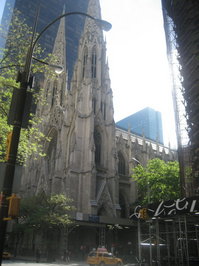 Saint Patrick's Cathedral was the setting of a beautiful Mass with the Rites of Ordination to the Priesthood for 10 men.
The cathedral was packed with people from the humble to the "great" to ask the Holy Spirit to come down upon the ordinandi making them priests.
New priests giving their blessings at Saint Joseph's Seminary.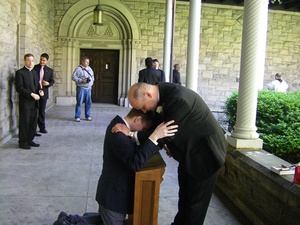 The Reverend Father Thomas A. Roslak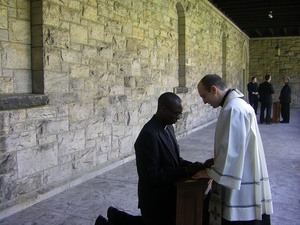 The Reverend Father James H. Ferreira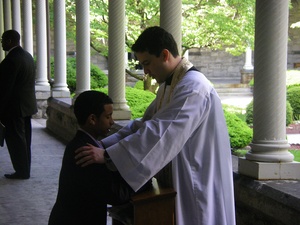 The Reverend Father Fredy O. Patino Montoya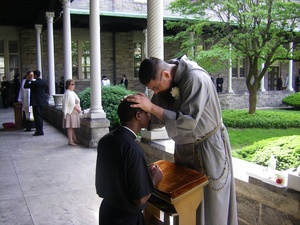 Father Charles-Benoit Reche, CFR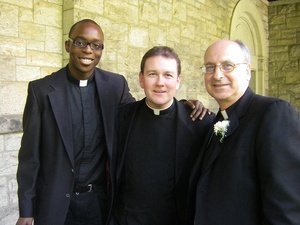 Eugene with Father Luke Sweeney and
the new ordained The Reverend Father George La Grutta