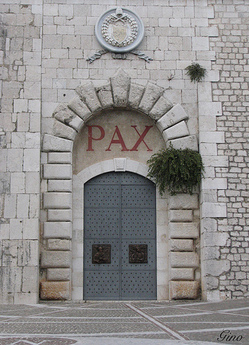 Every time we celebrate Holy Mass, we hear echo in our heart
the words that Jesus left with his disciples at the Last Supper as a precious
gift: "Peace I leave you, my peace I give you" (John 14:27). How much
the Christian community and the whole of humanity need to taste completely the
riches and the power of Christ's peace! St.
[…]