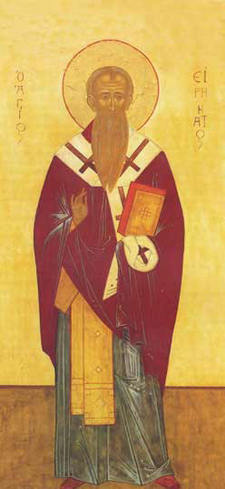 In your manner a participant,
And in your throne a successor of
the Apostles,
You discovered action an entrance into visions,
O inspired one of God.
Therefore directing the Word of Truth,
You suffered for the faith even unto blood.
O Bishop and Martyr Irenaues,
Pray to Christ God that our souls may be saved!
[…]