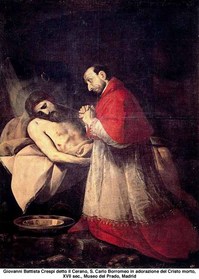 1. O loving and sustaining Lord,
A joyful song your people raise
On this, our patron's festive day
And sing your love in thankful praise.
2. A bishop faithful to your word,
A pastor loving to the sheep,
Charles preached the Gospel truth to all,
And strove th'Apostles' faith to keep.
3. A lover of the Cath'lic
[…]