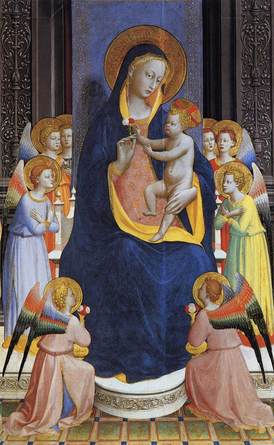 In Mary we praise that which places her above all others,
that is, fruitfulness of offspring together with virginity. For never has it
been known in this world that anyone was at the same time mother and virgin.
And see of Whom she is mother. Where does your astonishment at this so wondrous
dignity lead you?
[…]