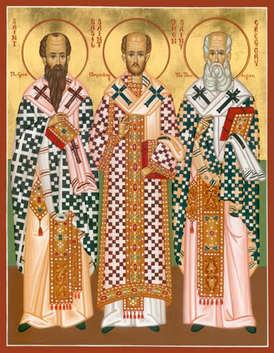 Saint Basil the Great, bishop of Caesarea was one of the
most distinguished Doctors of the Church. He lived c. 329 to January 1, 379.
Theologians place Saint Basil after Saint Athanasius as a defender of the
Church against the heresies of the fourth century (the most destructive of the
faith was the Arian heresy).
Saint
Gregory of
[…]