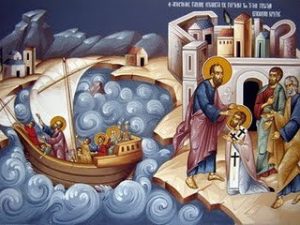 The icon of Titus being ordained by the Apostle Paul is an intriguing piece since most of us just presume that the Apostles of Paul's stature ordained others. Rather than presume, the Church offers this sacred image to us for our prayer.
This hymn captures poetically the vocation of these two saints.
For your servants and your bishops,
God, this day our thanks we bring.
[…]