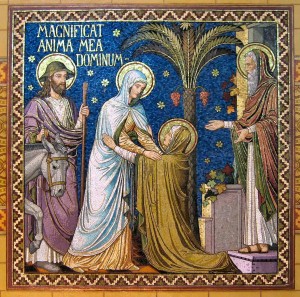 The feast of the Visitation fell on  Trinity Sunday, the feast is transferred in many places to today.  The Responsory for the Office reads:

Elizabeth was filled with the Holy Spirit and cried out:
Blessed are you among women, and blessed is the fruit of your womb.
— and who am I that the mother of my Lord should come to me?
[…]