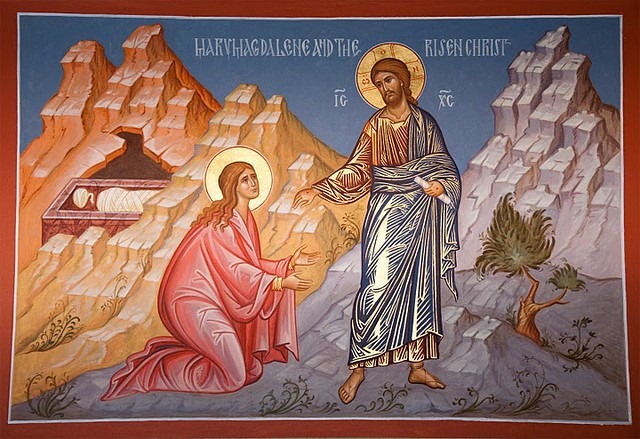 The Church, East and West, liturgically honor St Mary Magdalene. She often bears the titles of "The holy myrrhbearer", "equal of the apostles" and as scripture shows, she was "apostle to the apostles." These titles give a deeper perspective on this woman called by Jesus.
The Byzantine Liturgy sings this kondakion for the feast:
Today, let us sing a special hymn in honor of that friend of the Lord who was the first to anoint him in death.
[…]