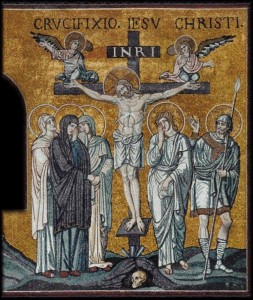 From a Homily by John Paul II, 14 September 2003:
Dear Brothers and Sisters,
The Cross is the "privileged place" where the love of God is revealed and shown to us. On the Cross human misery and divine mercy meet. The adoration of this unlimited mercy is for man the only way to open himself to the mystery which the Cross reveals.
The Cross
[…]