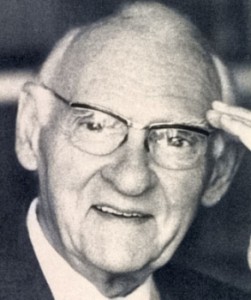 Today is the anniversary of death of Hans Urs von Balthasar, the renowned theologian of our era. Remembering Balthasar I also recall my dear friend, Jesuit Father Edward T. Oakes, who did much to make Balthasar's theological perspective known and used.
Father Hans Urs von Balthasar (1905–1988), a Swiss Catholic theologian, is remembered as one of the 20th century's great theologians yet was not never a university professor nor invited as a theological expert at the Second Vatican Council. Balthasar's theological and philosophical output was massive which has influenced the course of theology today. His key idea was the idea that God's relation to creation is the convergence of of Truth, Goodness, and Beauty.  It was Oakes who would remind me that Balthasar was the "kneeling theologian," that is, appreciating the contemplative and liturgical tradition and indicating the way I ought to reflect on the Divine Majesty versus the academic or "sitting" theological approach (most often credited to people like Karl Rahner).
In 1929, he entered the Society of Jesus with a doctorate in literature. During theological studies for priesthood he found himself discouraged by the neo-scholastic theology offered having been attracted to the Church Fathers. He and the Swiss Reformed theologian Karl Barth had mutual interest in theological thinking; Balthasar later wrote a book on Barth.
From experience we know that we all have our complements. Balthasar's was doctor and mystic, Adrienne von Speyr, whom he had received into full communion with the Church. Their complementarity was friendship in the Lord looking for greater communion in the Divine, Trinitarian Life. Balthasar and Speyr founded a Secular Institute, the Community of St John –which you can read about in the book, Our Task, that tries to bridge religious and lay vocations. At this point he was dismissed from the Society of Jesus.
In 1988, John Paul II announced his intention to name Balthasar to the College of Cardinals. He had been offered the red hat before, but declined its acceptance. He died two days before the consistory on June 26, 1988.
"In the trinitarian dogma God is one, good, true, and beautiful because he is essentially Love, and Love supposes the one, the other, and their unity."
Prayers for Hans Urs von Balthasar: priest, theologian, cardinal-designate.