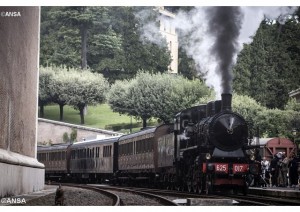 Beginning today you can take the new papal train from the Vatican City State to the Pontifical Villas at Castel Gandolfo just south of Rome.
The service is offered by the Vatican Museums and available only on Saturdays for 40 euros per round trip.
A "Full Day in the Vatican" is Vatican train service bringing guests to places not frequently seen until now; the Vatican Museums organize the excursion and offer audio-guides in Italian, English, and Spanish. Check with the Vatican Museum.