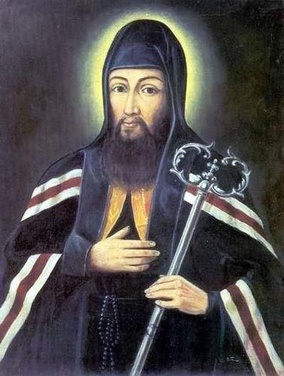 Today, with the feast of Saint Josaphat (c. 1580-1623), we ought to mourn the sad division of the Church that exists between East and West.
The Church prays,
Stir up in your Church, we pray, O Lord, the Spirit that filled Saint Josaphat as he laid down his life for the sheep, so that through his intercession we, too, may be strengthened by the same Spirit and not be afraid to lay down our life for others.
Notice that the prayer calls to our attention that we too, are called to be witnesses to the work of unity, even to the point of laying down our lives for others. Here the use of the word 'witness' is used in two ways: giving testimony by word and deed and dying, if need be, with our own lives. Here's the dual meaning of the martyr (witness).