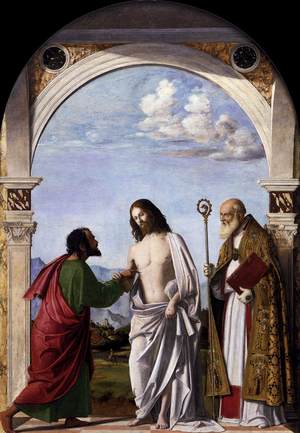 The Second Sunday of Easter continues the drama of the Resurrection that we first lived last week. Through liturgical history we've called today Quasimodo Sunday, Thomas Sunday, Dominica in albis, and Mercy Sunday. See this past post.
This music text tells the narrative:
Although the doors were closed,
Jesus appeared to his disciples.
He took away their fear and granted them peace.
Then He called Thomas and said to him:
"Why did you doubt My resurrection from the dead? Place your hand in My side; see My hands and My feet.
Through your lack of faith, everyone will come to know of My passion and My resurrection, and they will cry out with you:
My Lord and My God, glory to You!"
The perceived lack of faith Saint Thomas is really the invitation made to all of us to engage our freedom in a new way, and to allow our YES to be coherent before Mercy Himself.