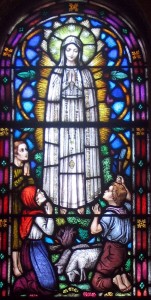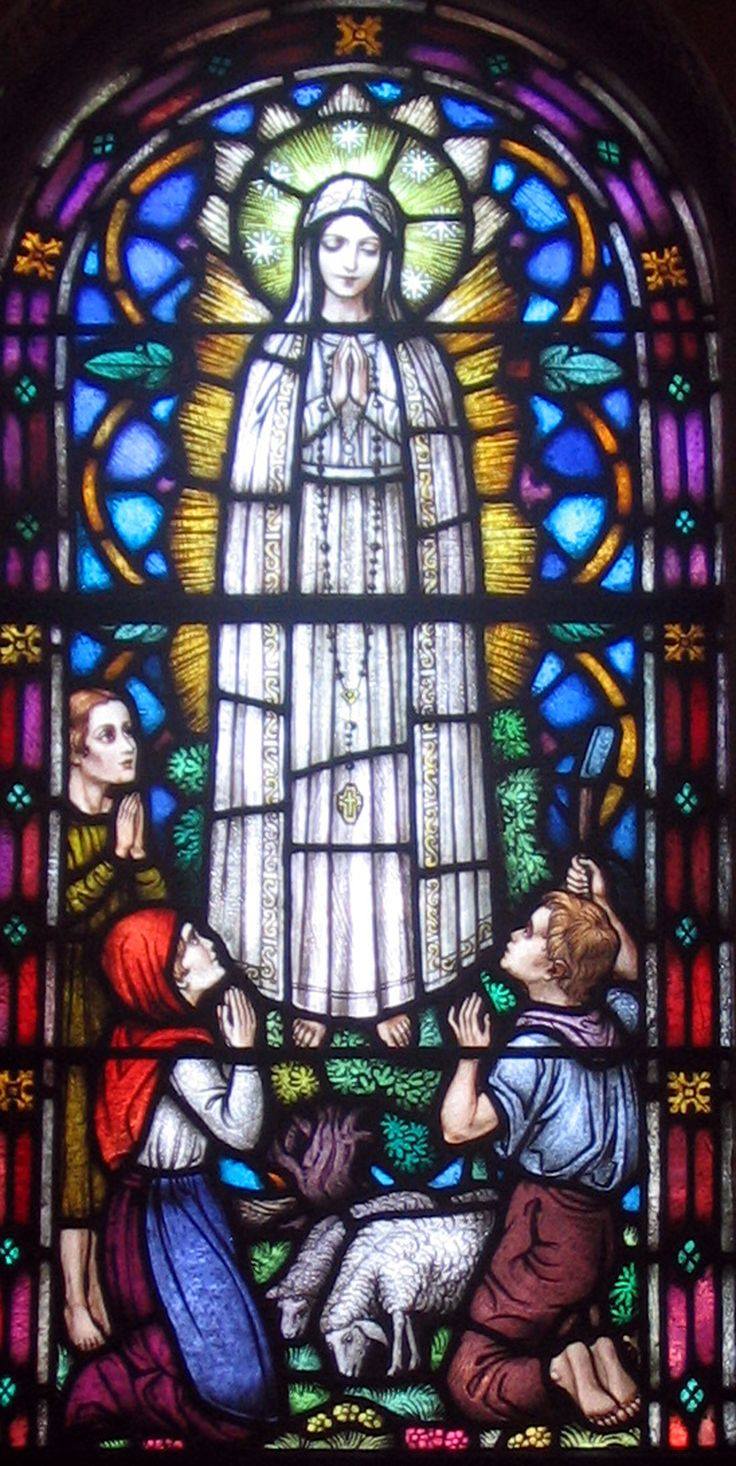 Our Lady of Fátima, pray for us!
Today is the day set aside by Mother Church to liturgically memorialize Mary's appearances to three shepherd children at Fátima, Portugal in 1917. Here is an essay looking at why this title of Mary is important to us, "Our Lady of Fatima and Coincidences."
Those who pray the rosary likely add this prayer following the Doxology: O My Jesus, forgive us our sins, save us from the fires of Hell and lead all souls to Heaven, especially those who are in most need of Thy mercy. The prayer is given to us by the Virgin Mother indicates her maternal care for our eternal destiny. While optional, I don't know many who refuse to pray this prayer. Sometimes those most in need of the Lord's mercy is me.
A published editorial…
Much has been written concerning the six famous apparitions of the Blessed Virgin Mary in a little town in Portugal between May 13 and October 13, 1917. Later it would be said, and rightly so, that everything She predicted there to the three little shepherds has been fulfilled point by point. The story is too long to tell in detail in a few words, and indeed it is not over yet.
Our Lady of Fatima was sent to warn the 20th century that humanity had not followed the path that had been indicated to it by her Son; humanity had not developed as God intended, and the time of the last and worst enemy was fast approaching. She said that if Her requests for prayer and penance were not heard, Communism would spread its errors all over the earth. She appealed to the Apostles of the Latter Times to come forth, those who lived in humility, poverty and contempt for the world, repeating what She had already said at La Salette, France, in greater detail in 1846.
During the final apparition on October 13th, She appeared as Our Lady of Mount Carmel, accompanied by Saint Joseph and the divine Child. Through Lucy of Fatima, Mary had promised a miracle to convince doubters of the reality of Her presence and the Will of God She had conveyed by Her words, and She fulfilled that promise. On October 13, 1917, the great Miracle of the Sun occurred, witnessed by all who were present at Fatima, an international crowd of 70,000 spectators. The sun whirled about and seemed to be plunging down as it sent off multicolored rays; many cried out that it was the end of the world.
A large shrine was built at Fatima, and in the 1940's more than a thousand miracles had already been duly confirmed there. The famous Secret of Fatima, part of which was disclosed by the Vatican to certain heads of State in 1963, still remains largely a secret for most of the people who have been waiting for it since 1960, the year that the Virgin said it was to be made public.
Magnificat magazine — special edition on Fatima. Editions Magnificat, Mont-Tremblant, Quebec, Canada