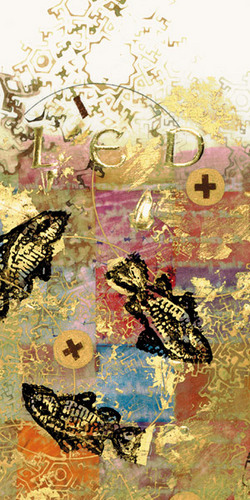 Since the beginning of Benedictine monasticism monks and nuns have written original works of art that were used in the monastery library or assisting the praying community. Some of the monks and nuns copied existing manuscripts in order to have copies of a text in their own monastery or to send to other people. The Benedictine way of life creates new things and it preserves others. Kindles and iPads are somewhat foreign concepts in a culture that's manual, personal and original. But modern means ought not be totally dismissed as incongruent to the old ways of doing things.
The monks of Saint John's Abbey and University have commissioned the Saint John's Bible, the first handwritten, Illuminated Bible, the first work of this type in 500 years, that is, since the advent of the printing press. Certainly, the monks are leaving their mark on Catholic culture in the US for centuries to come. The artists commenced in 1998 with the idea of igniting the theological, liturgical and spiritual imagination of all people. The Saint John's Bible illuminates the Word of God for the 21st century.
The dimensions of Saint John's Bible is a manuscript that stands 2 feet tall and 3 feet wide when open. The head calligrapher is Donald Jackson, the calligrapher to Queen Elizabeth II. Jackson proposed the idea to Benedictine Father Eric Hollas who then waited three months before proposing the idea to Abbot John and the monks of Saint John's. It's written on vellum, using quills, natural hand-made inks, hand-ground pigments and gold leaf while incorporating various 21st century themes, images and technology. Artwork includes images of the World Trade Center towers, ashen skulls recalling the Cambodian killing fields, flora and fauna of Minnesota
On April 24, 2008, Pope Benedict XVI received the Books of Wisdom literature of the Saint John Bible and said it was  "a work of art, a great work of art" and w "work for eternity."
More info on the Bible project can be seen here.
Portions of the Saint John's Bible is on display at The Church of Saint Paul the Apostle (9th Avenue & West 59th Street, NYC) until December 17.