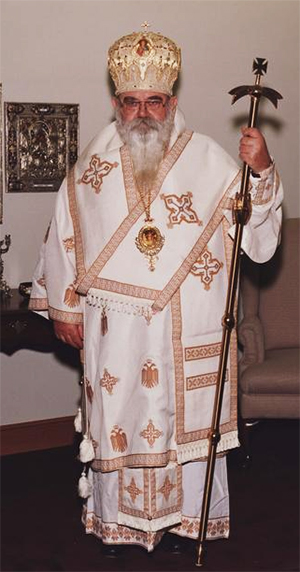 Today is the anniversary of death of Archbishop Vsevolod (Maidansky) of Scopelos. The Archbishop was a member of the Ukrainian Orthodox Church in the USA. He reposed in the Lord in 2007, six days after his 80th birthday.
Archbishop Vsevolod was man of great humanity and intelligence. I met him at several of the ecumenical meetings he was at and enjoyed is company. His commitment to an on-going dialogue between the Eastern Orthodox and Catholic Churches was remarkable and helpful.
May God draw Archbishop Vsevolod to Himself.
Eternal memory, dear friend.