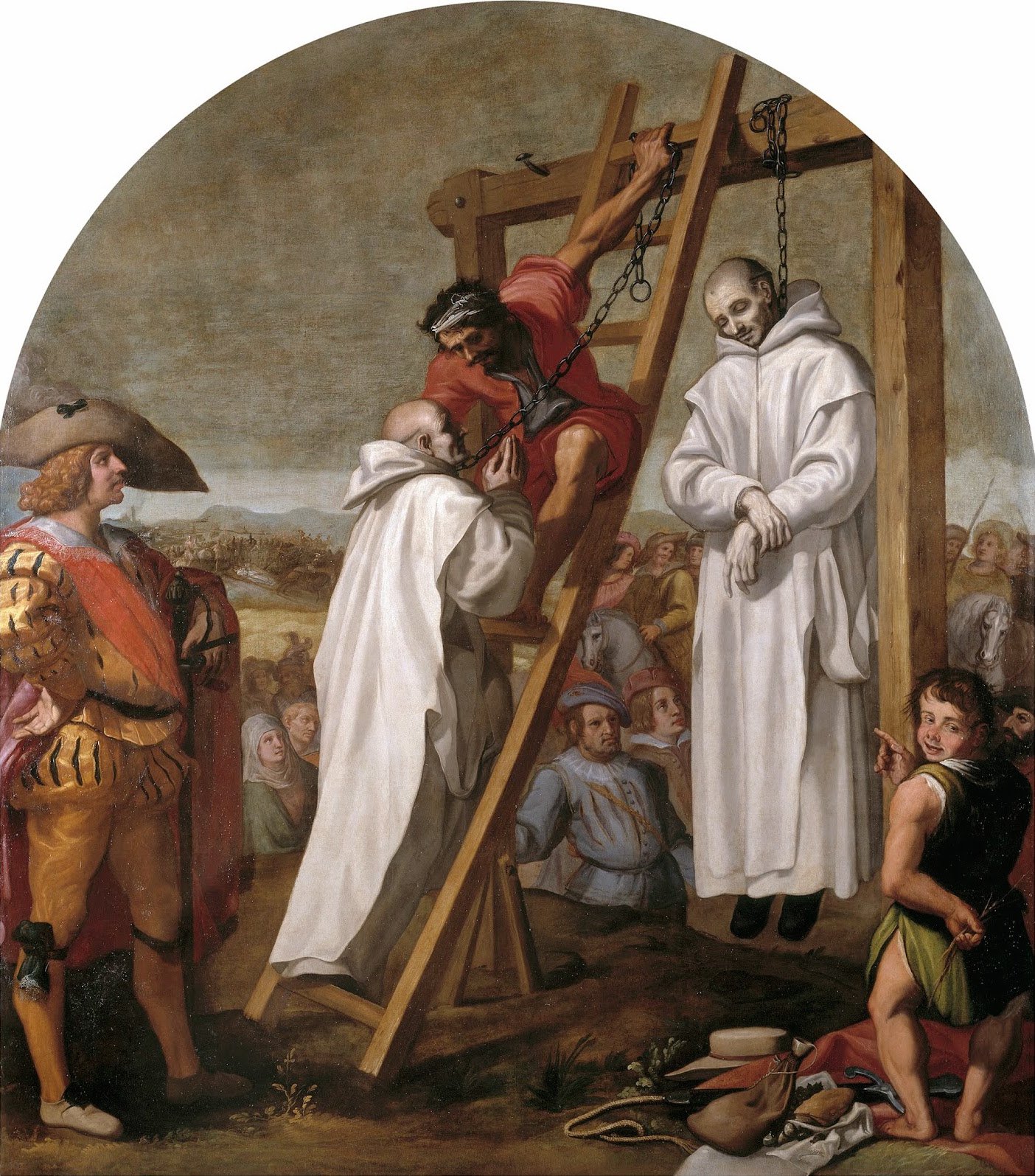 Today in the Roman Martyrology, the Church gives us feast of Blesseds John Rochester and James Walworth: English Catholic priests, Carthusian monks, and martyrs of the Protestant Reformation—hanged at York on this day in 1537, after refusing to sign King Henry VIII's Oath of Supremacy.
Pope Leo XIII beatified the Fathers in 1888.
You may want to read the description of the painting about Fathers Rochester and Walworth here.
Can we give our lives to Christ and the Church in the way that Blesseds John and James did?