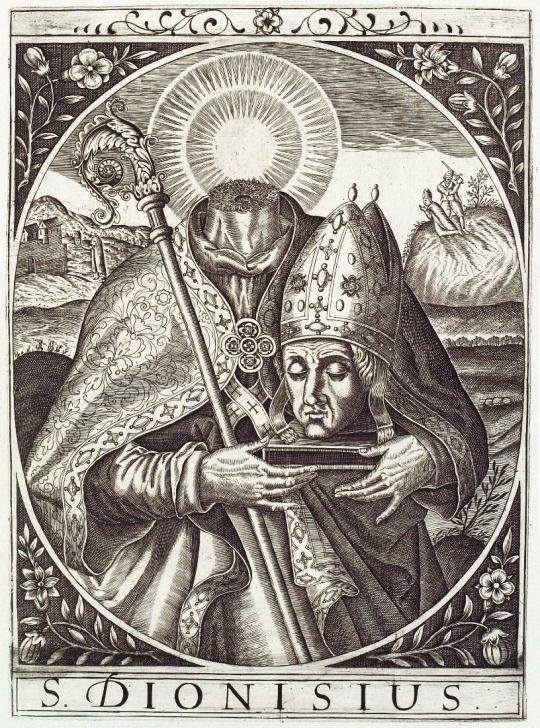 Saint Denys, first bishop of Paris, and a 3rd century martyr. Since 1568, Denys has been on the Roman liturgical calendar for today.
Saint Denys is one of two patron saints of Paris. He is commonly thought to be one of the Fourteen Holy Helpers and is regularly invoked to intercede with God for those who live with headaches.
Saint Denys, pray for us.