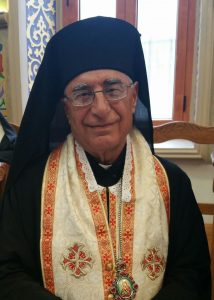 Archbishop Joseph Absi, Patriarchal Vicar for Damascus, has been elected as the new Melkite Patriarch. Axios!‬
His Beatitude succeeds Patriarch Gregory.
The new Patriarch celebrated his 71st birthday yesterday. He is 44 years a priest and 15 years a bishop and a member of the Melkite Paulist Order.
His Beatitude is an American citizen, since 1990. His mother and older brother live in California.
Eis pollá eti Déspota!