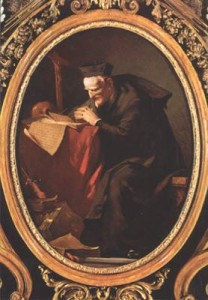 The Oratorian saints and blesseds are not well known because the Oraorian vocation is not well known in the USA. This needs to be rectified. In the USA we have several established Oratories with several more in the process of being established. Today, the priests, brothers and laity of the Oratory are honoring the Blessed Sebastian Valfre, a remarkable man of holiness and sensitivity to his neighbor. While most of his priestly ministry was in the greater Turin area, his priestly soul travelled far and wide.
The 2013 post on Blessed Sebastian is here. And if you read Italian, here is a biography.
May Blessed Sebastian bring us to a closer friendship with the Eucharistic Lord and attentiveness to our neighbor.