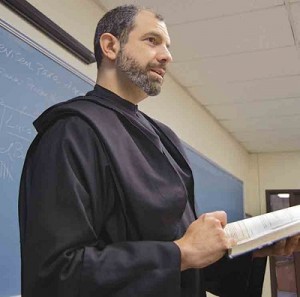 One of my friends, Brother Ignacio Gonzalez, was recently recognized with 200 Catholics in the Archdiocese of Washington with the Manifesting the Kingdom Award given for outstanding service to the local Church.
Brother Ignacio is a Benedictine monk of St Anselm's Abbey. In addition to the monastic way of life, the monks of his community conduct St Anselm Abbey School. he teaches religion in the school. Brother Ignacio, a native of Texas, is a former US Marine.
Read the story, pray for vocations to Benedictine life.