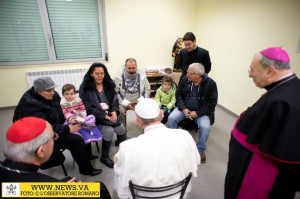 December is now with us and it means attending to the work of keeping watch with Christ. What is meant by attending means being awake, open, and teachable. The way we approach things is crucial in the life of faith. We are motivated by the singleness of purpose as in walking the path to salvation in hope and in humility. The papal intentions for December are poignant: for children victimized by adults lacking in love and for the entire Church to prepare once again for the entrance of the Savior into history.
Prayer is the openness to God that expands our capacity to love.
The missionary intention
That children who are victims of abandonment or violence may find the love and protection they need.
The general intention
That Christians, enlightened by the Word incarnate, may prepare humanity for the Savior's coming.