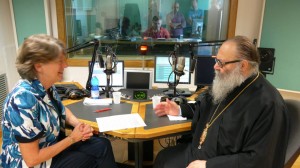 Pope Francis and Patriarch John X Yazigi, the spiritual father of the Greek Orthodox Church of Antioch and All the East met today. It was a time to discuss the pain and suffering that Syrian Christians face daily and to express his love to Pope Francis.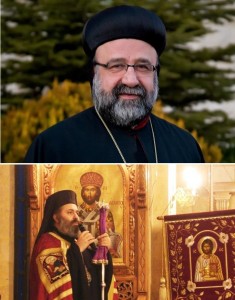 It's expected that Patriarch John will attend Mass offered by Pope Francis. Sunday is a day dedicated in the Year of Faith as a day for catechists. The Patriarch will also be meeting the foreign minister of the Italian Republic, and with the people of the ecclesial movement of Sant'Egidio at an interface conference. Sant'Egidio is on the front lines of peace making.
Patriarch John is, as you know, the blood brother of one of the kidnapped Syrian bishops this past April. So he knows first hand not only the crisis his people live with but also deeply because his brother's freedom (and life) is hanging in the balance.
Striking is the openness of Patriarch John for collaborating with others to bring peace and be with the people; his desire to walk the journey (a procession as the Patriarch said) to full, visible unity among Christians is evident.
Vatican Radio's Philippa Hichen interviewed Patriarch John X and you can listen to it here.
And, an informative video on the meeting by Rome Reports.